当ててみてください。Stable Diffusion 1.4 で生成しました。
今回出題するパズルゲームは、近年のインディーゲームを知っていれば、なんとなくわかる程度の有名作品を選んだつもりです。
全部で41問あり、解答は、脚注に書いてあります。マウスを乗せると答えが出てきます。
練習
Q1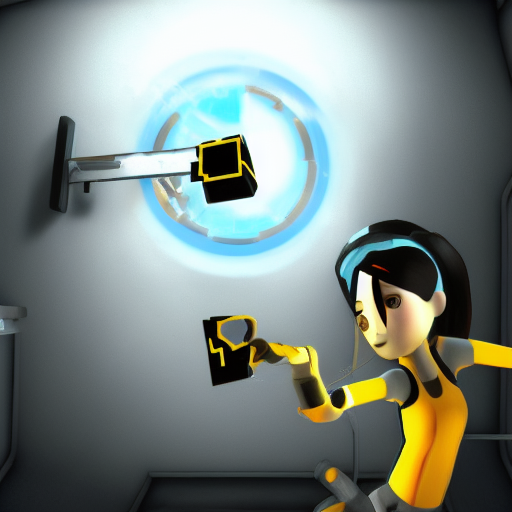 A1: *1
こんな感じです。
AI君がもともと知っているなら、ゲーム名だけでもそれっぽい画像を出力してくれるのですが、AI君が知らない作品だと、とんでもないものが出てしまいます。 なので、そういう作品は、作品名に加え、紹介文、開発会社、タグ情報などをインプットとして使いました。(解答文には、実際のpromptを記載しています。)
初級編 Easy -------------------------
Q2
A2: *2
Q3
A3: *3
Q4
A4: *4
Q5
A5: *5
Q6
A6: *6
Q7
A7: *7
Q8
A8: *8
Q9
A9: *9
A10: *10
Q11
A11: *11
Q12
A12: *12
中級編 Normal -------------------------
Q13
A13: *13
Q14
A14: *14
Q15
A15: *15
Q16
A16: *16
Q17
A17: *17
Q18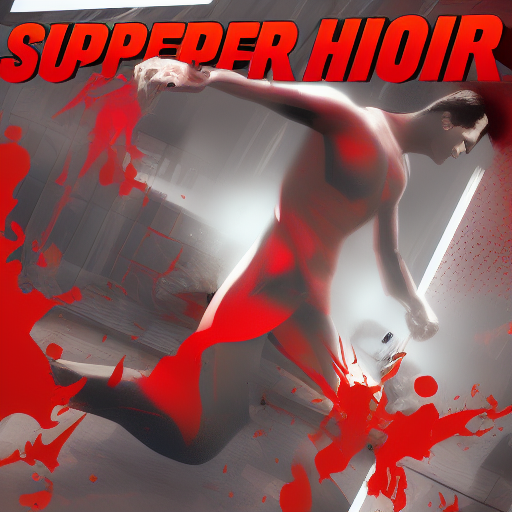 A18: *18
Q19
A19: *19
Q20
A20: *20
Q21
A21: *21
Q22
A22: *22
Q23
A23: *23
Q24
A24: *24
Q25
A25: *25
Q26
A26: *26
Q27
A27: *27
上級編 Difficult -------------------------
Q28
A28: *28
Q29
A29: *29
Q30
A30: *30
Q31
A31: *31
Q32
A32: *32
Q33
A33: *33
Q34
A34: *34
Q35
A35: *35
Q36
A36: *36
Q37
A37: *37
Q38
A38: *38
Q39
A39: *39
Q40
A40: *40
Q41
A41: *41
おしまい。何問解けましたか?
*2:Myst, cyan, a starkly beautiful island, eerily tinged with mystery and shrouded in intrigu, Journey to Myst Island and other stunning, long dormant locations called "Ages"- and begin to unravel the mystery you have been thrust into
*3:Monument Valley
*4:The Talos Principle
*5:Return of the Obra Dinn
*6:Rusty Lake
*7:Limbo developed by Playdead
*8:Little Nightmares
*9:The Witness
*10:Outer Wilds
*11:FEZ, Gomez is a 2D creature living in a 2D world. Or is he? When the existence of a mysterious 3rd dimension is revealed to him, Gomez is sent out on a journey that will take him to the very end of time and space. Use your ability to navigate 3D structures from 4 distinct classic 2D perspectives.
*12:KATAMARI DAMACY REROLL
*13:Stephen's Sausage Roll
*14:Snakebird
*16:Pipe Push Paradise
*17:Baba Is You
*18:SUPERHOT
*19:GNOG
*20:The Swapper, The Swapper takes place in an isolated and atmospheric sci-fi world. Players wield an experimental device which allows them to create clones of themselves, swapping their entire consciousness into new bodies to overcome the challenges of the environment., puzzle, sci-fi, atmospheric, indie, space, 2d
*21:Bonfire Peaks
*22:Manifold Garden
*23:Human Resource Machine, Human Resource Machine is a puzzle game for nerds. In each level, your boss gives you a job. Automate it by programming your little office worker. If you succeed, you'll be promoted up to the next level for another year of work in the vast office building. Congratulations!
*24:PAPERS, PLEASE
*25:KEEP TALKING AND NOBODY EXPLODES
*26:Hexcells Infinite
*27:A Monster's Expedition through puzzling exhibitions
*28:Baba Is You
*29:Elec Head
*30:Pipe Push Paradise
*31:Baba Is You
*32:Opus Magnum, Design and build machines that assemble potions, poisons, and more using the alchemical engineer's most advanced tool: the transmutation engine!
*33:GOROGOA
*34:Wordle
*35:Understand
*36:Please, Don't Touch Anything
*37:Superliminal, Superliminal is a first-person puzzle game based on forced perspective and optical illusions. Puzzles in this game give you a sense of the unexpected. Players need to change their perspective and think outside the box to wake up from the dream.
*38:Antichamber
*39:5D CHESS WITH MULTIVERSE TIME TRAVEL, 5D Chess With Multiverse Time Travel the first ever chess variant with spatial, temporal, and parallel dimensions. It's the first ever chess variant with multiverse time travel!, chess, time travel, time manipulationi, puzzle
*40:Recursed